These are a few of the strange, brilliant and sexy sites that I've run across and/or admire. Also a list of sites I'd like to further explore when I have more time, so not necessarily recommendation. You might also find these to be interesting! When I have time, I'll try to update the descriptions.
Update December 6, 2017: I've refreshed this page a bit. I've also listed the date of the last post in my top few sites.
Besos de Cuero ~ I cannot say enough great things about this site and its owner. Besos is thoughtful and brilliant. She mixes philosophy and sex into an elixir that makes me believe the world is young again. She fully embodies erotica libre. In short, you should go there now and soak up the erotic wonder of her thoughts. Last post: September 19, 2017.
Tess MacKenzie ~ Sadly, her websites have gone offline so I've linked to Smashwords instead. We miss you, Tess!
Tess is a favorite writer and inspiration of mine. In fact, this site was born after reflecting on how she approaches her own writing and self publishing. Tess has a casual, light-hearted writing style that makes me feel like she's telling me naughty stories before bed. She's funny, and her style makes for easy reading. She doesn't labor over the minute details, and I think that makes her erotica even sexier. I highly recommend Tess and her writing. Last post in 2015.
Remittance Girl ~ Remittance Girl writes sparkling hot erotica that shows how good it can be. She inspired me in lots of ways, and her manifesto sparked the idea for my own Erotica Libre philosophy. In my opinion, it doesn't get much better than this. Last post: October 31, 2017.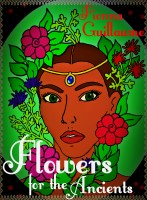 Fionna Guillaume ~ Fionna embodies the best of what erotica can be. Her writing breathes with tenderness and gritty reality. She brings real craft to what she writes. Her books are deeply sexual, but they're much more than just sex. I also love her covers (see an example below). I think it's worth noting that Fionna writes about women from different cultures and time periods, and her characters are also diverse in their ages. This is immensely refreshing, since so much erotica focuses on young women and typically Western culture. Last post: September 30, 2017.
Queen Autumn ~ As of December 2017, she only has one story on her site, but it's great. I hope to see more from her very soon. In the meantime, head over and give Twinkle Lights a read.
The Outdoor Co-ed Topless Pulp Fiction Appreciation Society 
Hysterical Literature ~ 12 sessions, no longer updating.
Wintermute's Spanking Stories ~ Still online, no longer updating. This site takes me back to the early days, which is why I love it. Also, some spanking.
Robert Lubrican
Pussy Pride Project ~ Last post: December 5, 2017.
Anna Bayes ~ Ah, sadly Anna's site may have been taken over by malware!
ELust ~ Still going.
SexBytes
Salon Writeup
Erotic Super Shorts by Caffieri and McAllister
Speak With A Suggestive Tongue
Adventures in Harlotry
Sweet Woman, Dirty Mind (looks like this is now a dead end)
Exhibit Unadorned